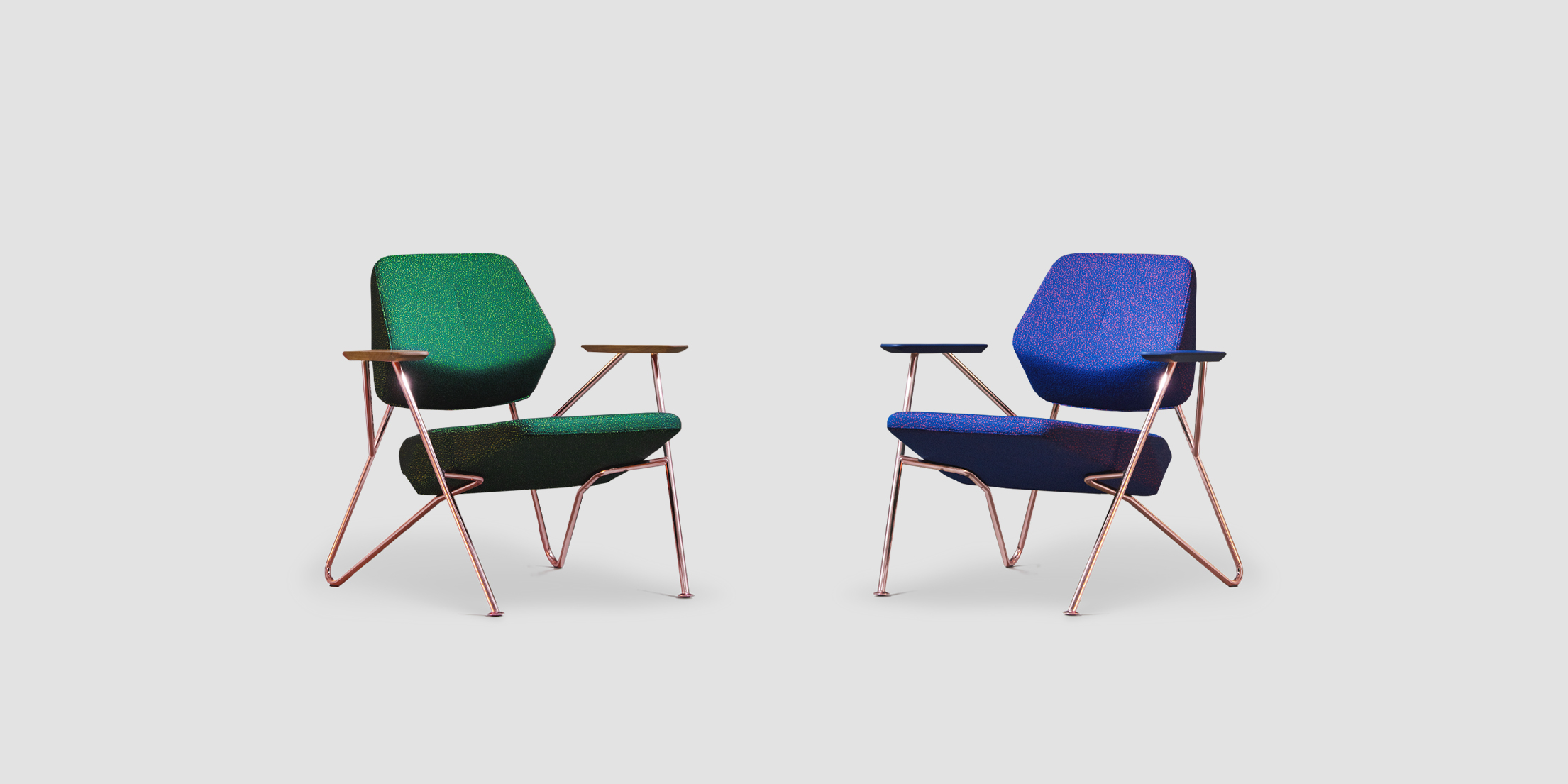 A limited collection of Polygon easy chairs is officially launched!
Behind every product, there's a story. And the one behind the Polygon chair holds a special place in our hearts and homes.
09 — 09 — 2022
Ever since we first began to engage with Polygon, together with Numen/For Use, we were fascinated with the standard modernist typology of chairs with modest dimensions that meet all functional parameters, without burdening the space with their bulkiness. With that idea and after many kinds of research, exploring new technologies and development, and almost 10 years after its first release, Polygon deserved its own limited edition – one of a kind.

This is our first ever limited edition and we created only 50 collectible pieces of this whimsical piece of furniture. We have chosen to combine the blue or green Sprinkles upholstery from the renowned Danish manufacturer Kvadrat with a copper frame in order to enhance the exclusive look. Sprinkles is a joyful knitted upholstery textile designed by Dutch designer Bertjan Pot. A close-up inspection of the knitted surface reveals a kaleidoscopic gathering of tiny colored dots. With this combination of materials, our focus was to create an object of unique beauty, taking care of every detail, resulting in a pleasurable viewing experience with long-lasting enjoyment.

From unique packaging to the smallest details, like a copper plate engraved on the back of Polygon, was made very carefully by our team and that's what this product makes more than just a piece of furniture.
This super limited edition will only be available to purchase via the e-mail address limitededition@prostoria.eu.For more information about availability and delivery, we invite you to contact us at limitededition@prostoria.eu.