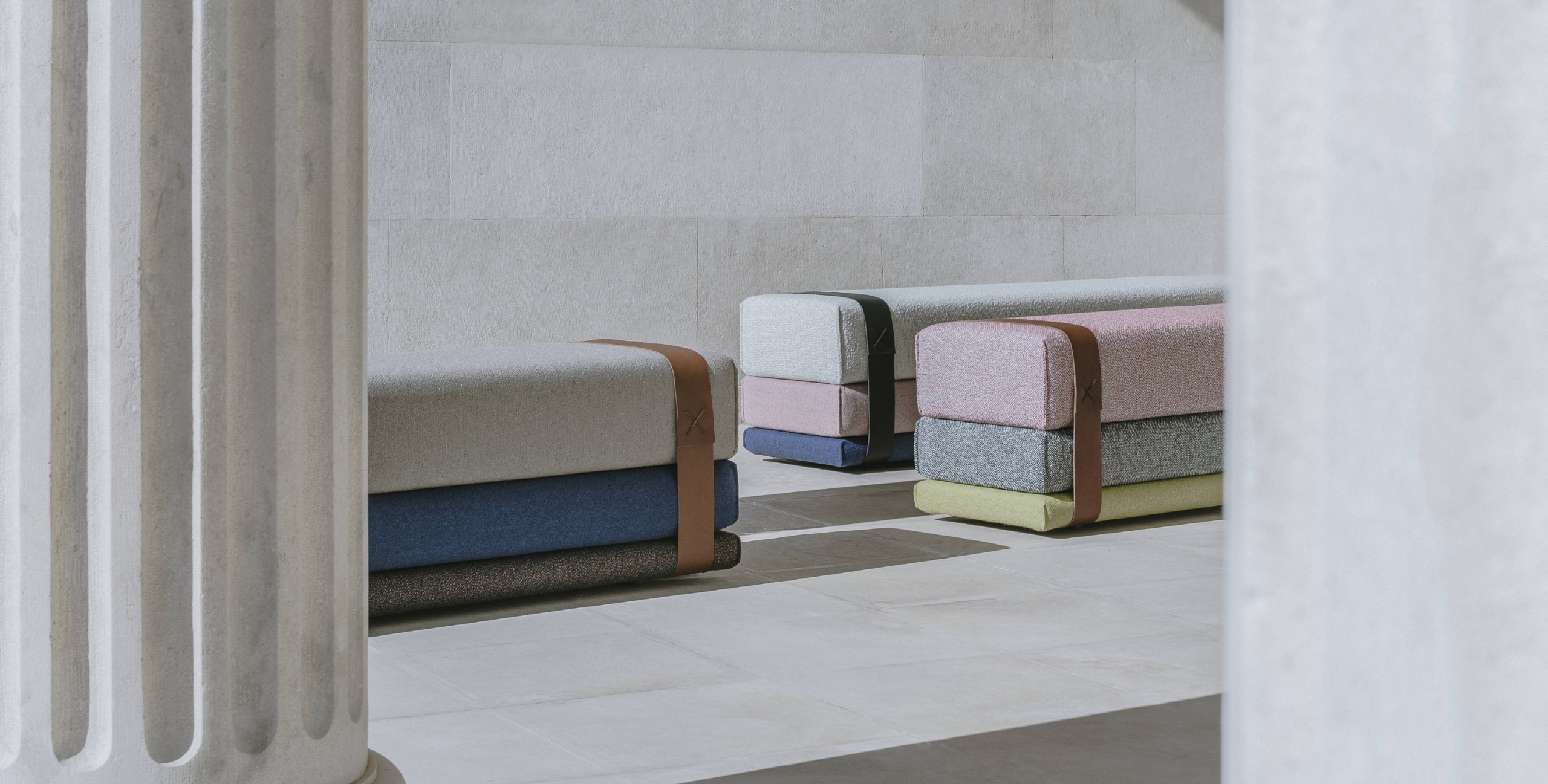 Bavûl – a poetic transformable upholstered settee
The design for Bavûl conceptually revolves around the traditional Dalmatian carriage trunk which was once used for storage, sitting and travelling, and handed down from one generation to the next as a family legacy. Lea Aviani's design for the Bavul bench-bed is awarded the esteemed »Best of Best« Iconic Award 2022.
14 — 03 — 2022
It is featured in the editorial placed in the Mediterranean ambiance of the island house on Brač and the Meštrović Gallery in Split, dedicated to the work of the 20th-century sculptor, Ivan Meštrović. Designer Aviani seems to have had in mind Jane Campion's opening scene of The Piano while designing this piece, so reminiscent of times when trips were often one-way only. Bavûl indeed strikes cinematic attic nostalgia for wayfarer accessories.
Bavûl's sleek design consists of three foldable cushions piled up and strapped together with leather straps on both ends. Three pillows, one on top of the other, make a seating piece: unfolded, a bed similar to a divan bed. Its cubic, geometric structure reflects purist tendencies while a wide range of fabrics with their diverse colors and textures contribute to its dynamic flair. The saddle leather straps in black and brown are made of leather leftover from Prostoria's manufacturing process.
Aviani strongly believes Bavûl's strength will show in a multitude of purposeful locations, from museums and hotels to rented lofts. It is a product to hold and use for a long time, just like the chest after which it is named. All three pillows are designed separately in production, making the changing of fabric very easy, and giving Bavûl a durable life and the possibility to be used for many years.
Photo: Marko Marinković