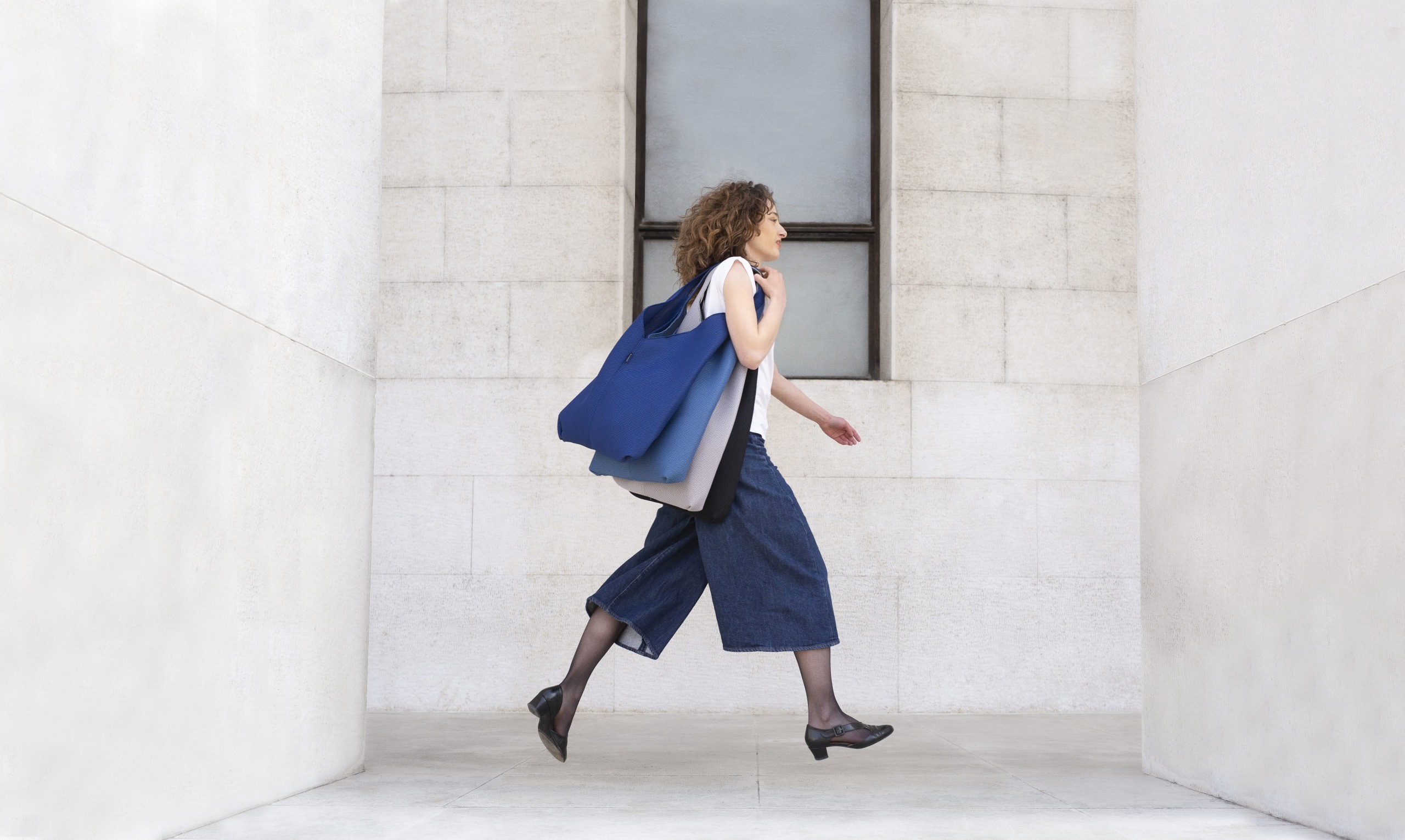 Fashionable Bags from Leftover Furniture Fabrics - Štof by Prostoria
Štof by Prostoria has launched two lines of designer bags that are made from leftover premium fabrics from Prostoria's furniture production regularly procured from European leaders in the textile industry.
30 — 04 — 2021
In Prostoria, every larger piece of fabric that remains after the production of furniture gets a second chance. For that reason we launched Štof by Prostoria in 2018 with its own store in Zagreb in function of our everyday platform for circular economy and sustainability policy. Štof by Prostoria sells fabrics from our previous collections and cushions and refurbishes old furniture obtained from citizens to which our craftsmen breathe in new life.
From Furniture Fabrics to a fashionable bags

The latest project by Štof, which affirms leftover textile remains from production, is the design of two types of tote bags with multiple functionalities. Textile designers Andreja Bašak and Morana Radočaj designed the "V"- bag, a light shopper bag that fits all styles.
The two designers who also work for Štof briefly explained the concept of the "V"- bag: "The design of the bag is very minimalist and mostly dominated by durable fabrics characteristic for special and attractive weaving structures and patterns and tactile experience. Taking into account that we are using leftover textiles from Prostoria's collections procured from the best manufacturers of furniture fabrics, we will keep continuously producing limited editions of the "V"- bag in various fabrics. From now on, in addition to fabrics for cushions, Štof by Prostoria will also offer fabrics from which customers can chose their own custom-made version of the "V" -bag. The "V"-bag is a universal fashion accessory that fits all occasions - it can be used as a day bag, or a bag for groceries, training or beach, or wrapped around the body"- Andreja and Morana explained. The first limited edition of the "V"-bag is available in the Runner fabric made of the recycled polyester and in 6 colours (red, black, grey and three shades of blue).
"Zipp" is the second bag that is actually a redesign of a large bag designed primarily for cushions, and it was created by Anđela Vilić from Prostoria's in-house design team. "Zipp" bag is voluminous and its different structures and fabric colours define its attractiveness resulting in striking fashion expression. It is an oversized form with simple lines and accentuated handles. It is ideal for shopping, going to the beach, picnics and the like. "Zipp" bag is available in different fabrics.

Photo by Matej Dokić