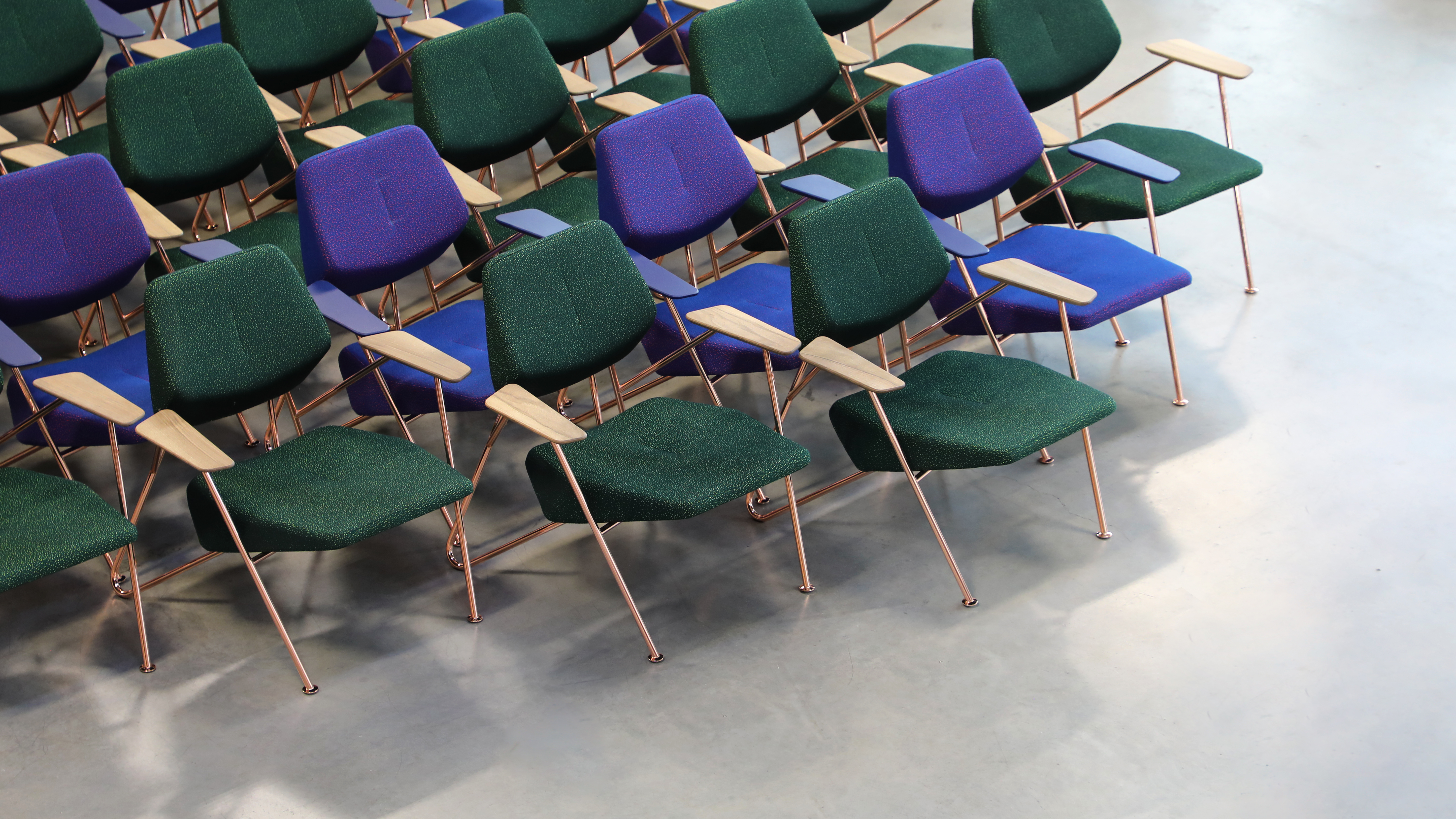 Kicking off the limited edition of Polygon, our design icon
Our first and very special limited edition of only 50 pieces, goes to our design icon and bestseller – Polygon easy chair. This limited collection features copper finish legs and Sprinkles 784 or 984 from Kvadrat Febrik upholstery.
26 — 08 — 2022
The Polygon easy chair was designed by Numen/ForUse. It is a highly graphic chair with sculptural value. Its design was inspired by the modernist typology of chairs with modest dimensions and is articulated as a series of separate elements in space – back, seat, and armrests, while the lines of bent tubular steel connect them, holding them in place.  The end result is a perfectly ergonomic and comfortable product that has won the German Design Award and Interior Innovation Award.
Sprinkles is a joyful knitted upholstery textile designed by Dutch designer Bertjan Pot. We've chosen playful Sprinkles because of their volume and comfort. A close-up inspection of the knitted surface reveals a kaleidoscopic gathering of tiny colored dots.
So hurry up! Contact your dealer or showroom nearby to find out more about availability and delivery.