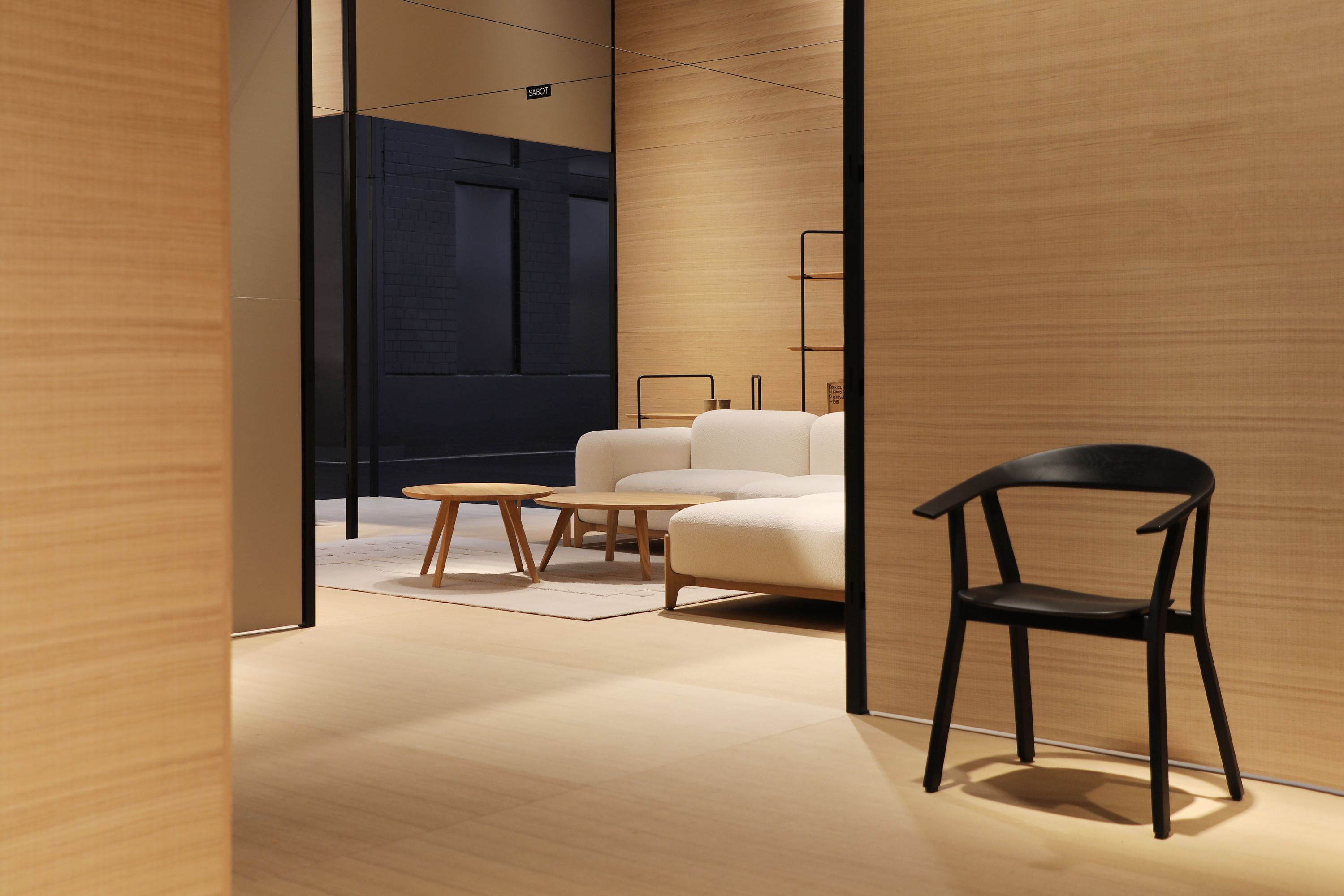 For us, fairs are about meeting people, establishing networks, and building partnerships. We were delighted to welcome you and we appreciate your contribution to our development and constant support through these years. Have a look at our new and practical solutions for office space and Orgatec exhibition once more!
03 — 11 — 2022
SEPARE was launched
Separe is a sound-absorbing and space-dividing system that allows creation of diverse spaces for meetings, close collaboration, privacy, and focus. It is a modular system that brings structure to open-plan layouts and interaction processes happening in them. The system is ideal for shared spaces such as lounge areas, waiting rooms, libraries, coworking spaces, and workplaces. Separe is lightweight and freestanding, suited to build a wide range of configurations, and ready to adapt quickly to changing conditions and preferences.
SABOT & ROSTRUM had their premiere in Cologne!
Previously launched at Salone del Mobile in June, Sabot and Rostrum had their premiere in Cologne. In collaboration with Benjamin Hubert and LAYER we have created two ultra-modular sofa systems - Rostrum and Sabot. Their design is the result of our idea to create a grand modular sofa that can be tailored to a particular space and taste of the user and paired with deep comfort and soft seating with its modular elements hidden in subtle details.
We also presented an upgraded version of the Segment sofa and a new member of the Oblikant family – Oblikant chair with castors.
Now, the Segment collection is made in molded foam, the seating height has been raised, and has more compact dimensions, which allow it to be more adapted to commercial and office spaces. Also, now you can add smaller accessories like round side tables to your Segment composition. With these changes, the new generation of the Segment stayed clean and elegant on the outside, but with more comfortable seating and cushioning on the inside.
And the greatest news for us - at this year's Orgatec trade fair we won FRAME award for the Best overall trade-fair stand!
On the jury for FRAME Awards x Orgatec was Tobias Geisler, cofounder of VAVE Studio, Susanne Neumann, director of customer relations at D'art Design, Jürgen Gaiser, managing partner at Blocher Partners, and Philipp Kirnbauer, director for project and design at Eurest. The team was tasked to identify the trade-fair stands displaying the best use of colour, light, material and the top stand overall.