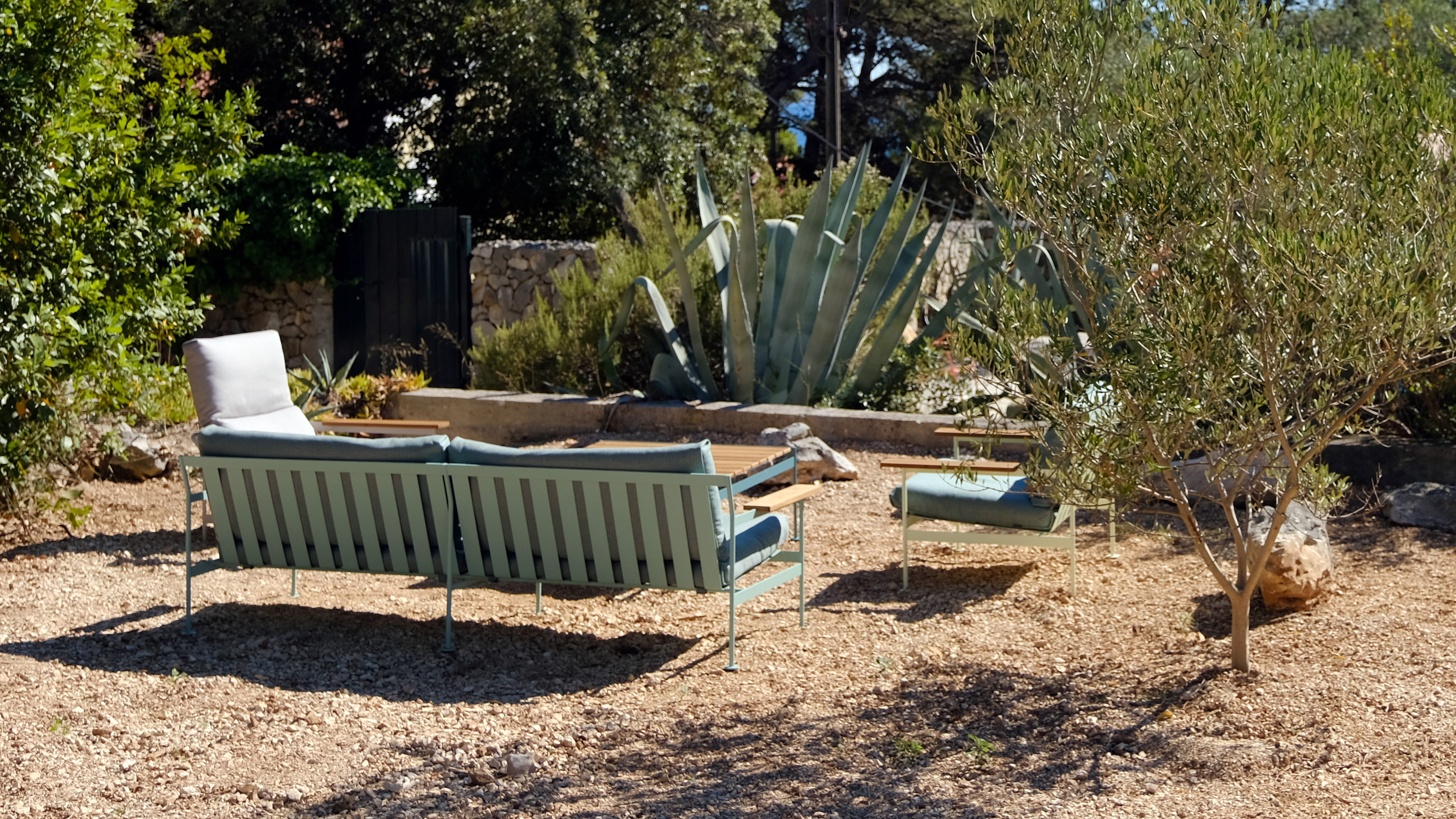 The last days of summer with Jugo collection
The warmest and longest summer days are officially over. No matter how long the summer lasts, we always have the feeling that it is never enough and that we miss a just few more days of vacation.
23 — 09 — 2022
Thanks to our friend Sven Yonke from designer collective Numen/For Use, our summer just became a little bit longer. He hosted us in his house by the sea and gave us a touch of the Mediterranean. And for us, Mediterranean is so much more than a sea, it is a culture based on light, domestic people, feasts, joy, scents, and flavors. The Jugo collection is perfectly suited for that atmosphere with its fresh and warm tones signaling an immediate invitation to relax.

The Jugo outdoor collection is reminiscent of the Mediterranean laid-back spirit evoking the need for hedonism. The name of this outdoor collection has been inspired by "jugo" – a characteristic wind blowing from the southeast, also known as the wind of 'fjaka', a word that literally translates to "doing nothing".


About Jugo
The collection is designed to contrast the rational and almost ascetic powder-coated construction made of stainless steel to the oversized wooden armrests and lavish cushions. The seat and the backrest are inclined at an angle that provides high-level ergonomics in the seating position. The solid wood armrests of both the Jugo easy chair and sun lounger are characteristically wide. Their width almost matches the dimensions of the tray tables that can be used for putting away a glass of your favorite beverage. This feature gives the easy chair a very specific, relaxing, and lavish trait. All surfaces for tables and low tables are made from wooden and metal slates, which were selected as durable materials that mature gracefully. Distinctly accentuated discs on the legs are another characteristic design feature whose function is to ensure various modalities of use on soft or sandy surfaces.
So, what do you say - do you feel 'fjaka' right now?