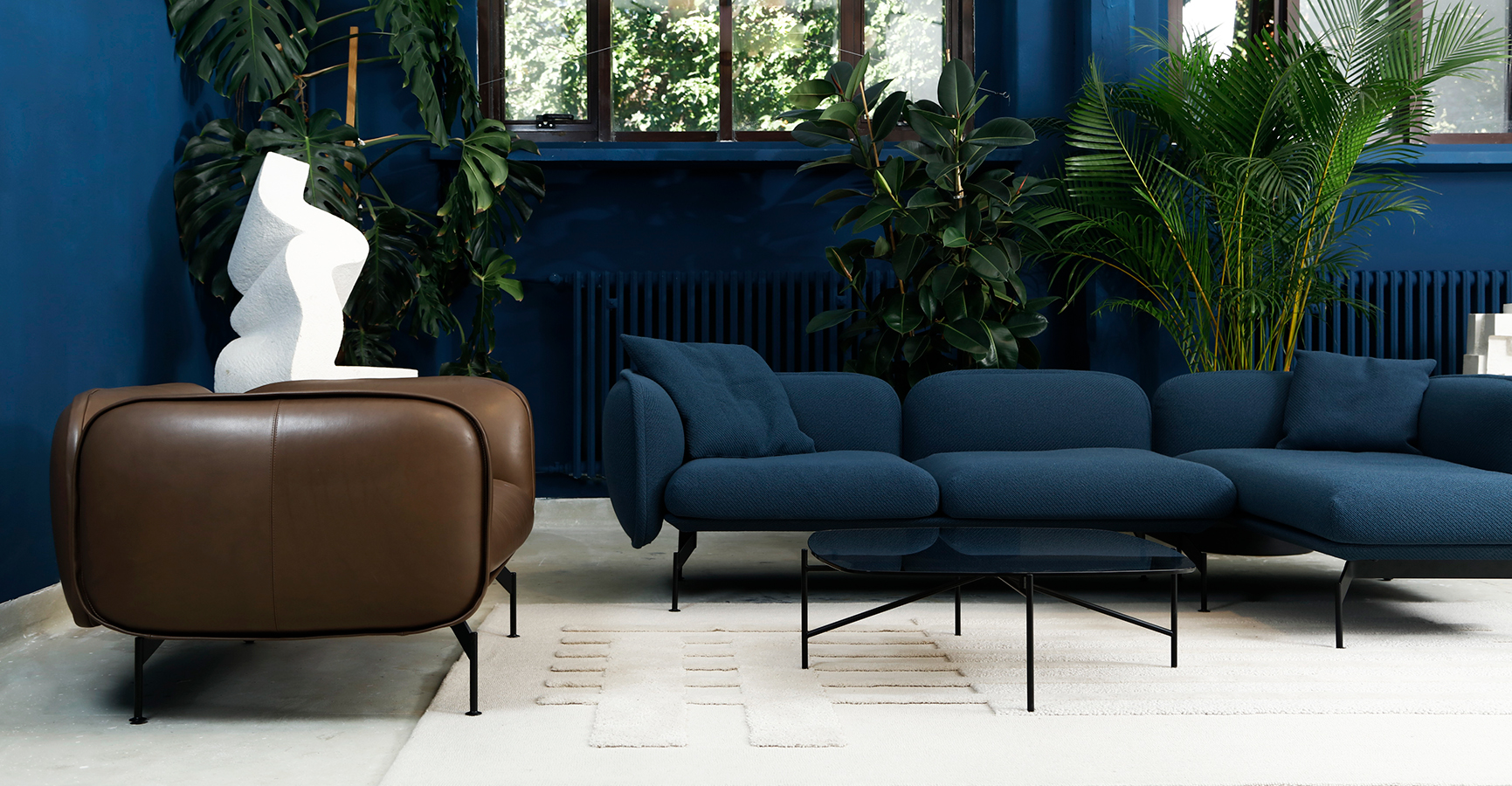 Zagreb design week: Prostoria x GRUPA
Zagreb design week is just behind us. From the 6th until the 11th of September, we had the opportunity to dive into the world of the local design scene including the field of fashion, contemporary art, architecture, and industrial design and all that in the renowned Academy of Fine arts in the heart of the old town of Zagreb.
19 — 09 — 2022
The interior of our space in the Academy of Fine arts was designed by GRUPA, our longtime friends and partners. The whole space was enveloped in a serene and calming dark blue color, while the large windows introduced to us a touch of nature. The centerpiece of the exhibition was an ultimate comfort-providing Echo sofa in a matching blue color, together with an Echo armchair in warm brown leather and a Tinker collection of low tables.
Also this year, we proudly presented the Sabot collection, for the first time to the local audience, as part of the latest collaboration with Benjamin Hubert, the founder of the London-based design agency LAYER. 
The entire space was complemented with Baluna lighting collection from GRUPA and a curated selection of sculptures and art pieces, right from the Academy of Fine arts!
So, it was our pleasure to be here, and support the domestic design scene, and we are looking forward to seeing you again next year!