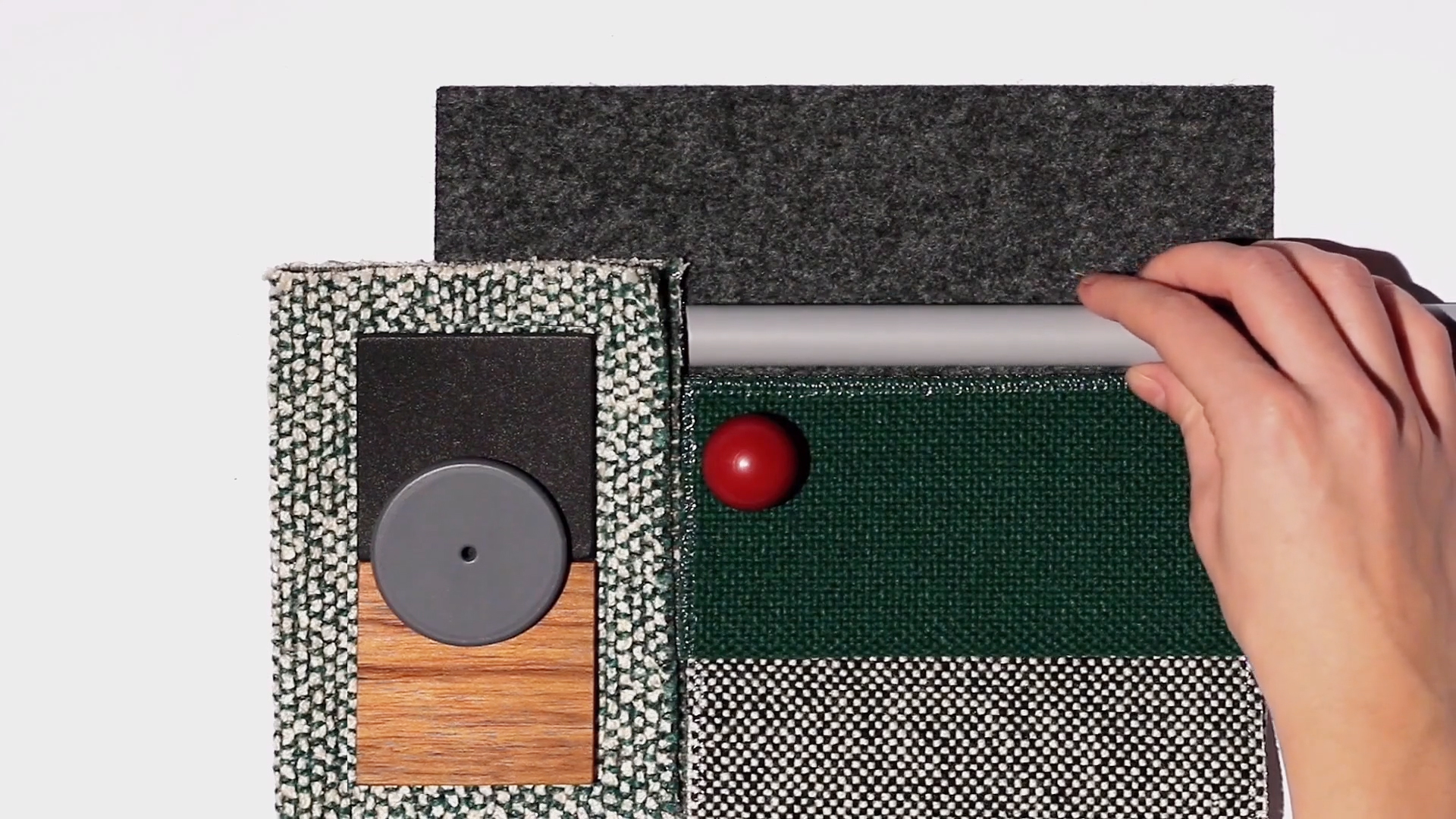 A look back at 2022 highlights
Another year has gone by. This one will be remembered as a year of big launches as well as our new material collection. Take a look at this year's highlights.
23 — 12 — 2022
KEY PROJECTS IN 2022
PROSTORIA AT ORGATEC
For us, fairs are about meeting people, establishing networks, and building partnerships. We were delighted to welcome you and we appreciate your contribution to our development and constant support through these years. Read more…
WE WON FRAME AWARD FOR BEST OVERALL TRADE-FAIR STAND AT ORGATEC
The greatest news from Orgatec trade fair -we won award FRAME award for the Best overall Trade-Fair stand! Read more...
PROSTORIA AT SALONE DEL MOBILE
This year in Milan, we proudly presened our first collaboration with Benjamin Hubert, the founder of the London-based design agency LAYER. In the framework of the topic of Modern Modularity we have created two ultra-modular sofa systems - Rostrum and Sabot. 
PROSTORIA JOINS DESIGN POST COLOGNE

Since January 2022, Prostoria has a permanent exhibition stand at Design Post Cologne of little over 120 m2. Read more...
PROSTORIA x GRUPA AT ZAGREB DESIGN WEEK
We were a part of the local design scene including the field of fashion, contemporary art, architecture, and industrial design and all that in the renowned Academy of Fine arts in the heart of the old town of Zagreb. Read more…
CELEBRATING THE THIRD ANNIVERSARY OF OUR FLAGSHIP STORE IN SPLIT
Together with our associates, customers and friends from Split and Dalmatia, on Friday, April 29, 2022, we celebrated three years of business operation of our Flagship Store in Split. The birthday party in Split was held with a special bonus - a photo exhibition of our products' users titled "prostoria: a touch of sight". Read more…
SABOT WON STYLEPARK SELECTED AWARD FOR THE BEST NEW PRODUCT OF THE YEAR
---
NEW PRODUCTS LAUNCHED
SABOT collection designed by Benjamin Hubert | LAYER
ROSTRUM collection designed by Benjamin Hubert | LAYER
CONVERT outdoor collection designed by SMPDO
SEPARE collection designed by SMPDO
A wooden armrest was added to KLASTER collection designed by Numen For / Use
Updated SEGMENT collection designed by Numen For / Use made in molded foam, the seating height has been raised, and has more compact dimensions, which allow it to be more adapted to commercial and office spaces
---
Sustainability
PROSTORIA BECAME SOLAR WITH 1884 ROOFTOP PANELS
With our new solar system, we will be able to utilize 100% of the solar power generated. Our team expects significant monetary savings in energy costs, as well as CO2 saving of 99,40 metric tonnes per year. This clean energy addition alongside our other efforts to reduce waste and our carbon footprint is part of Prostoria's commitment to environmental consciousness as a key part of our culturel. Read more…
---
Editorials
---
THIS YEAR SELECTED CONTRACT PROJECTS
Residence G, Taipei, Taiwan
Interior design: HSID Studio in collaboration with NW Living

Come Home apartment, Berlin, Germany

The Courtyard House, Australia
Interior design and architecture: Page Stewart
C&C maison, Taipei, Taiwan
Interior design: Nordico Design
Pitch House, Melbourne, Australia
Interior design and architecture: FMD Architects