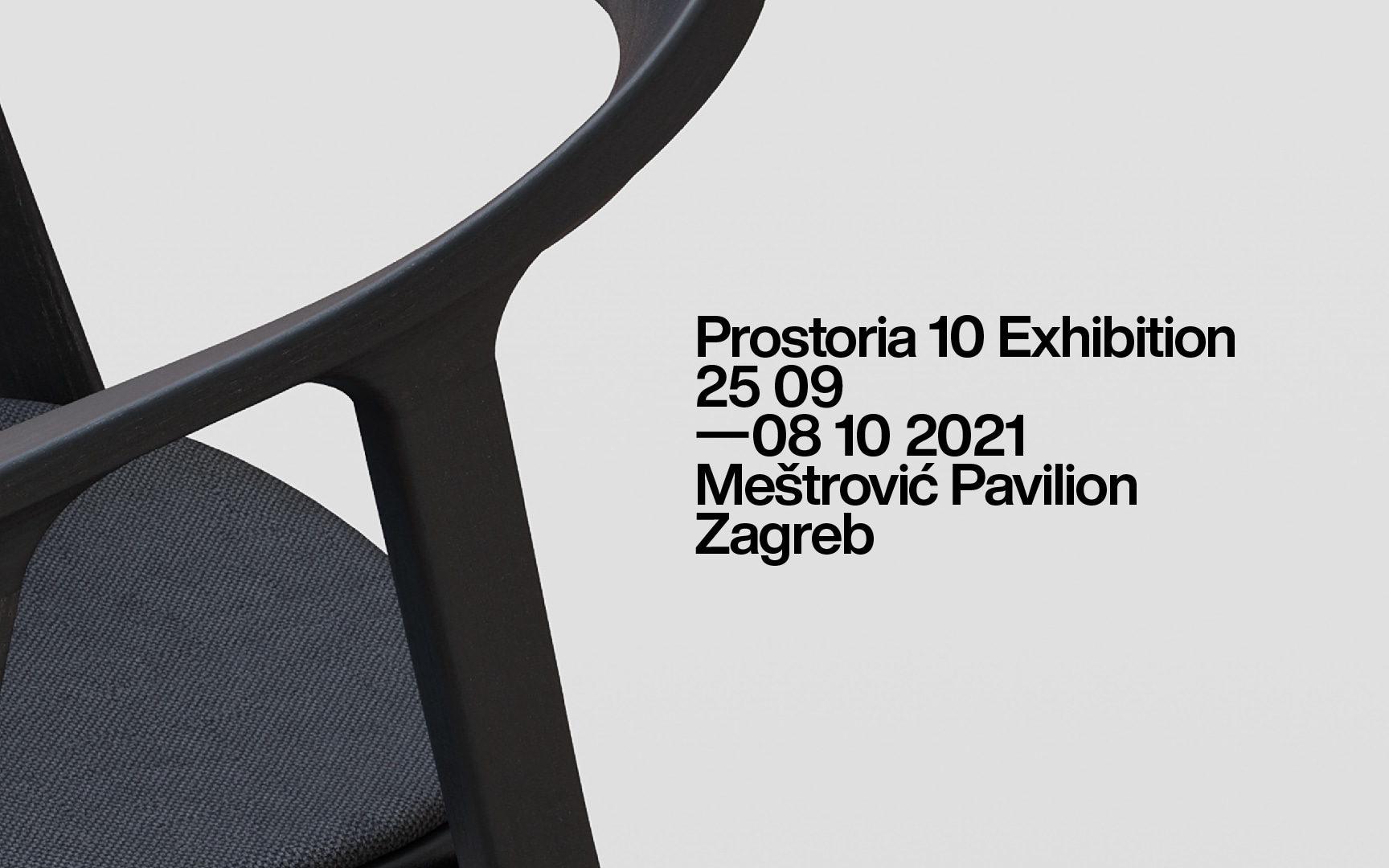 Prostoria 10 exhibition opens in September 2021
Marking its 10th anniversary in the September this year, Prostoria will open the exhibition Prostoria 10 at the Meštrović Pavilion, an architectural landmark in Zagreb, Croatia.
23 — 07 — 2021
The exhibition will offer a diverse review into the dynamic development of Prostoria as a furniture design company with manufacturing culture. "Prostoria 10" will take place from 25 September to 08 October 2021.
"Just as we were approaching Prostoria's tenth anniversary, the world suddenly slowed down in a way that none of us could have foreseen. The pandemic threatened both global health and the global economy, forcing all of us back into our homes. As have many others, we have used this period to reflect on our aims and strip ourselves down to the very essence. This exhibition will showcase what we are made of and you'll be able to experience Prostoria more deeply as a brand.
Among diverse content of the exhibiton, we'll present the Revisiting Architecture photography project for the very first time, produced in collaboration with the Zagreb Tourist Board and public institutions involved in the project.
Few cities in the world can boast a modernist architectural tradition so deeply rooted as that of the Croatian capital Zagreb. And it is precisely this modernist legacy that underlies the approach to the design of Prostoria's products. We therefore devised a project that would explore these modernist roots by placing particular Prostoria products in front of appropriate architectural landmarks, each of which continues to play an inspirational role in terms of form, texture and modernist ambition." – highlighted Tomislav Knezovic, Prostoria's CEO.
The images feature the Vatroslav Lisinski Concert Hall as it is one of Zagreb's most iconic architectural landmarks, designed by Marijan Haberle, Minka Jurković and Tanja Zdvořak. With its glass body characterized by a simple, direct geometry, it makes for a classic minimalist gesture. However its truly innovative aspects only become apparent at night, when the lights are turned on and the audience can be seen milling and socializing inside the building. Architecture is reduced to its essentials: pillars and visible elements of the construction consist of bare unplastered concrete, partitions in the interior are made of industrial glass, while wood appears only in details. Although there are no distinct design features in the interior, a lavish set of glass chandeliers, reminiscent of floating sculptures, serve to counterpoint the ascetic architecture. The concert hall itself resembles a large wooden box, exuding warmth through a slightly distorted geometry that contributes both to the formal richness of the space and its outstanding acoustic properties.